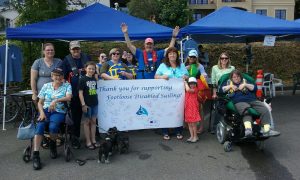 As a non-profit, your donation is extremely valuable to us. Your donation will enable us to continue to grow our programs, replace aging equipment and put smiles on the faces of a lot of disabled people.
Be a part of this spectacular organizaton. Use the form below to donate via PayPal now!
Leave your disability at the dock!
As a 501c3, all donations are write-offs. Footloose will send a letter with your contribution amount.